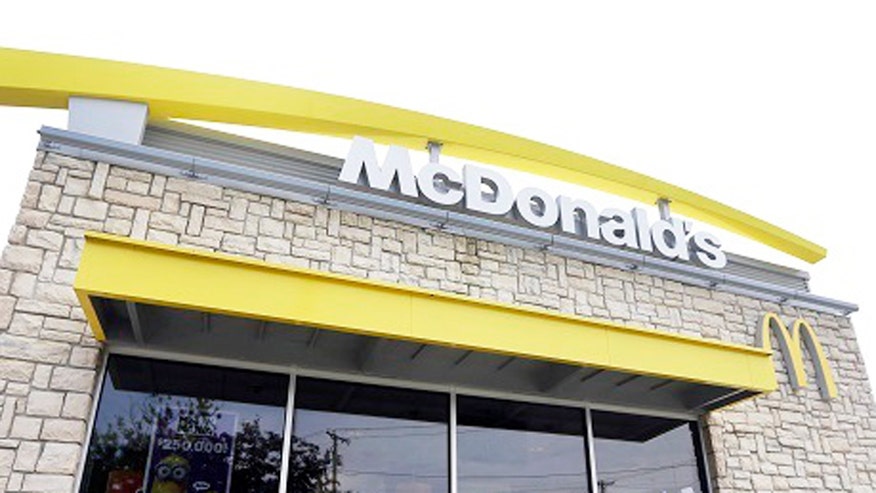 Starbucks' plain red cup may have angered some for not being Christmas-y enough.
But one McDonald's in Tennessee is showcasing the Christmas spirit loud and proud with a painted nativity scene that's gone viral.
On Dec. 14, Amy Basel posted a photo of a McDonald's located in Spring Hill, Tenn. with a larger than life hand-painted mural showcasing a baby Jesus in a manger, surrounded by Mary, Joseph and a steer. The words "His name is Jesus" and "Rejoice" frame the window painting on either side.
"Drove by and did a double-take. Growing up in the mitten, you would NEVER see this. Tennessee McDonald's…you made my day. 'His name is Jesus.'" wrote Basel in her Facebook post. Mitten is a nickname for Michigan.
Fox 17 Nashville spoke with the location's co-owner Gina Wolfe who said it's a Christmas tradition to paint the window of her franchise locations every year.
"It's a family business which has been owned and operated by my family for 40 years. My dad started this 40 years ago when he had a local art student paint it on his store," Wolfe told the station. "My husband and I have been owners for 28 years and we've done this or something similar during Christmas each year. I guess with social media, it's taken off."
Wolfe also reiterated the McDonald's larger than life murals have become a tradition for the surrounding neighborhood.
"We have so many people that tell us it really kicks off the season for them when they see it on our stores. We are so pleased people enjoy it."
Other decorations have included more commercialized images like characters from Charlie Brown or the Disney blockbuster "Frozen," she said.
But amid the War on Christmas, the nativity scene has become a viral hit. Basel's post has over 95,000 likes and 67,000 shares in just four days.
" Lord bless them ! In this day and age putting the spirt of the true meaning of Christmas up!!! Thank you!!" commented Facebook user Mary Pruitt.