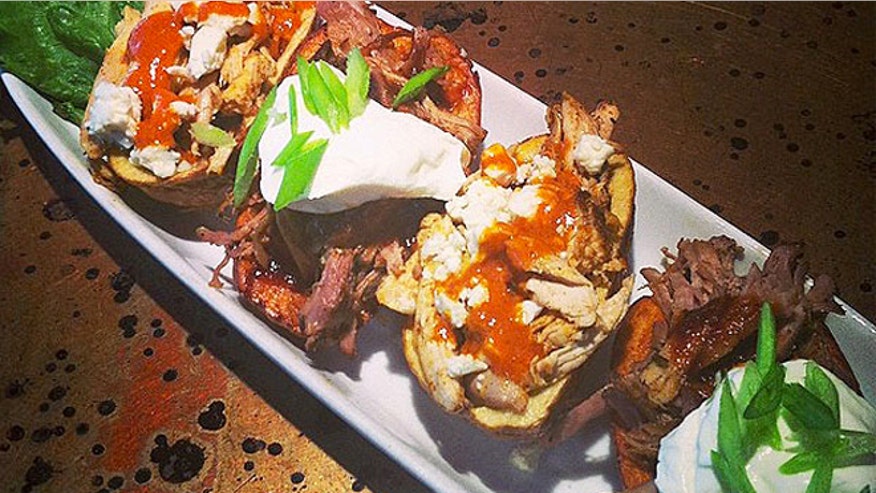 Proceeds for Atomic Grill's potato skin special will go to the West Virginia Foundation for Rape Information Services.ATOMIC GRILL/ FACEBOOK
After an inappropriate customer request to "show more skin," a West Virginia restaurant owner is complying –in his own clever way.
Atomic Grill in Morgantown will offer a special on potato skins over Memorial Day weekend, and 100 percent of the proceeds will benefit the West Virginia Foundation for Rape Information and Services, ABC News reports.
Daniel McCawley says he was appalled when he saw the now-deleted UrbanSpoon post asking that the servers dress in a more revealing manner.
"It was brutish. I was upset. I'm a father of a 12-year-old girl and I've got five sisters," McCawley told ABC. "The way that women are treated is pretty personal as far as I'm concerned."
Response to the skin request blew up on Facebook, with thousands of people commenting on the restaurant's page, prompting this statement.
"When we come up with an idea like the "Show us some skin", we never in our wildest dreams expected it to take off like this did. We are humbled and excited that everyone has responded to it so positively."