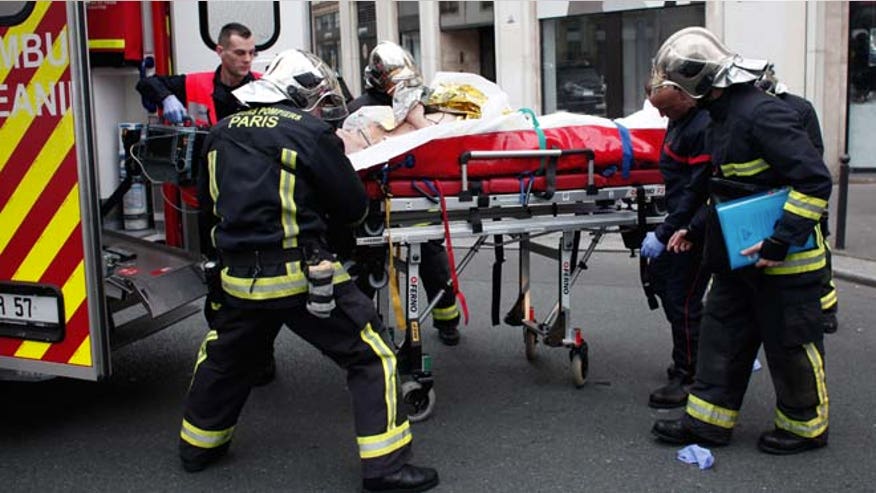 Hacking group Anonymous declared war on Islamist extremists after the deadly terror attack on Paris satirical publication Charlie Hebdo last week.
According to Mashable, Anonymous announced its operation #OpCharlieHebdo last Wednesday. A Twitter account @OpCharlieHebdo posted a video that paid tribute to the 11 journalists killed in the attack.
The group reportedly hacked the website ansar-alhaqq.net on Saturday, a website described by French media as a jihadist site.
The site was down for more than an hour, Mashable reported.
The hacktivist group vowed to fight for the "inviolate and sacred right to express opinions in any way," USA Today reported. The group reportedly also warned that those who stand in the way of freedom of expression can expect "a massive frontal assault from us, because the struggle for the defense of these freedoms is the foundation of our movement."
The group also is being credited with a YouTube video. The video voiceover, spoken in French, says, "We are declaring war against you, the terrorists."
The video shows a man wearing a Guy Fawkes mask – the face of post-modern protests – while vowing to close social media accounts linked to terrorists.
"It's obvious that some people don't want, in a free world, this sacrosanct right to express in any way one's opinions. Anonymous has always fought for the freedom of speech, and will never let this right besmirched by obscurantism and mysticism," the group's press release said, according to Mashable. "Expect a massive reaction from us, because this freedom is what we've been always fighting for."